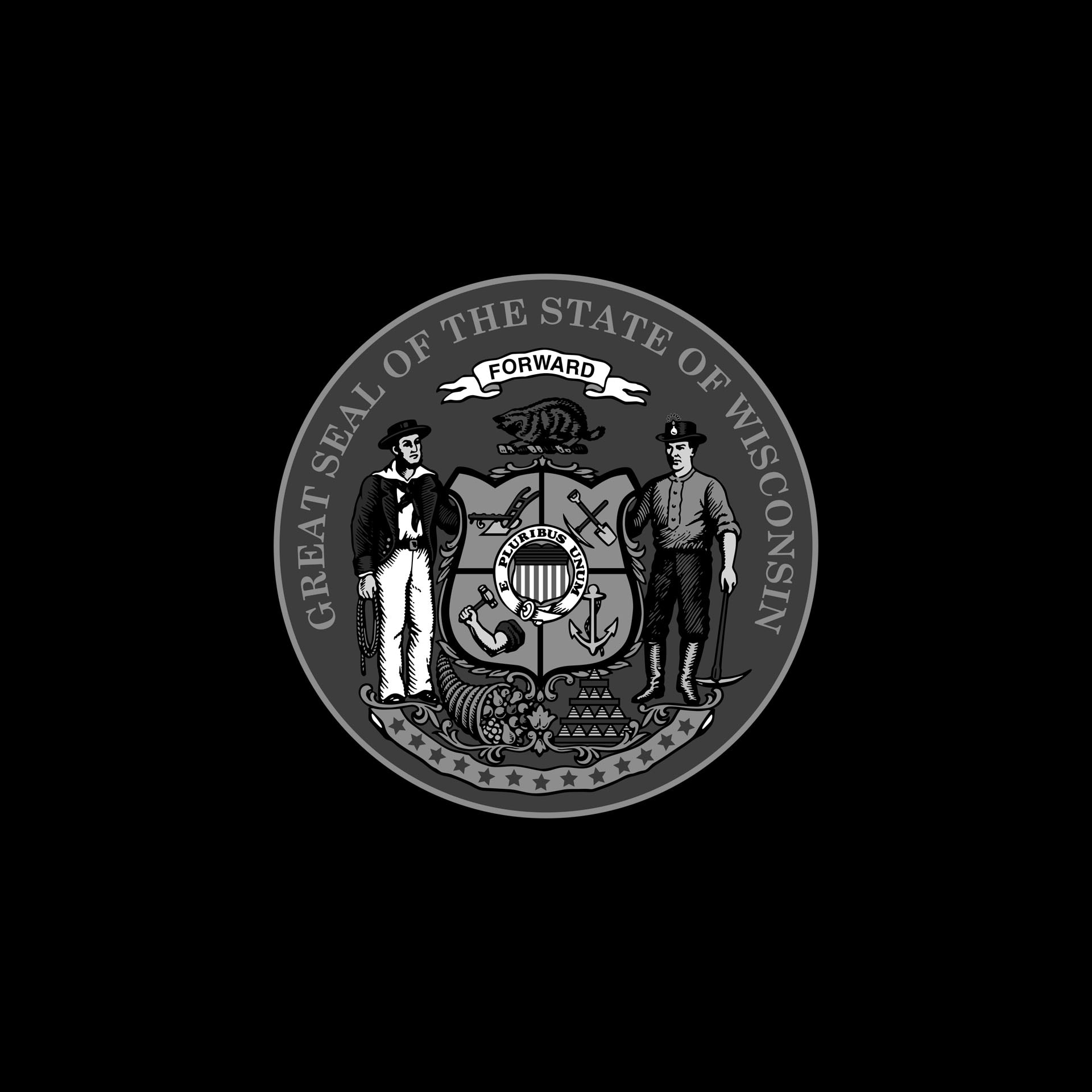 How to Get a Concealed Carry Permit in Wisconsin

Dispelling the Myths of Wisconsin Concealed Carry
You've decided you want a Wisconsin concealed carry permit; or at least you've thought about it. Now the questions pour in: Are you ready to put a gun on your body? What happens if you use it? How should you carry it? What if someone sees it? What happens if…. The list goes on and on. There are endless questions and not enough credible answers. Taking a concealed carry class is just that, a class. There are Milwaukee Concealed Carry Classes everywhere you look. The important thing is that you find the right one. Taking a class, or even getting your license doesn't strap a gun to your body. As a result, you still have time to get comfortable with the process. Hundreds of thousands of Wisconsin Concealed Carry Permits have been issued since 2011. It's crucial to know that not all classes are the same!
What is the Process of getting a Wisconsin Concealed Carry License?
The steps to getting a Wisconsin Concealed Carry License don't have to be complicated. The great part is, you've already made the first one.
Decide It's Time. This is most difficult part. 2020 saw the United States in a panic. We were faced with a Pandemic, civil unrest, and the disappearance of product availability. Even in Wisconsin and surrounding states we saw civil unrest and the Milwaukee Area was turned upside down. Thus, people everywhere have been nervous and scared. We lost our security. As a result, people everywhere are deciding that the time is now to take our security into our own hands. This is where concealed carry comes into play. It is time to learn the laws and regulations involved with protecting yourself and your family.
Find a Reputable Class. Class offerings are everywhere. Just type in "concealed carry classes near me" and you'll get a ton of results. Instructors are lining the streets, ready to take your money. As a result, it may be very difficult to figure out where to go. Classes are available in nearly every price point and can be found in bars, hotels, restaurants and people's homes in the Milwaukee Area, the Waukesha Area and everywhere you look! Finding a good class is easier than you think. First, find a class at a gun store or a range. These will offer a course taught by a real person; someone just like you perhaps. More important, find a class that goes above and beyond the state regulations. Most of all, look for small class size, and an instructor with great reviews! (Check out some of our Concealed Carry Reviews at the bottom!)
Take a Class. Now that you've decided on a location, the class portion is easy. At Fletcher Arms we have three Wisconsin Concealed Carry classes to choose from! Each of them goes above and beyond the state requirements. We will discuss the legal and moral implications of carrying a firearm, and having to use it to defend yourself or your loved ones. Then, we dive into the rules and regulations of the Wisconsin Concealed Carry Law and Castle Doctrine. The importance of safety and responsibility is woven into the fabric of a Fletcher Arms Concealed Carry Class. Uniquely, Fletcher Arms also requires all students to fire 25 rounds on the range to ensure safe weapons handling and accuracy on their targets! The seven certified instructors making up the Fletcher Arms training team are all USCCA (United States Concealed Carry Association) certified in both concealed carry (CCHDF) and defensive shooting fundamentals (DSF).
Apply for your License. Upon successful completion of a class, you will leave with a certificate. Next, simply complete your application on the Wisconsin Department of Justice website, found here. You will need to upload a photo of your certificate. Also, there is a $40 fee for your license and the Wisconsin Concealed Carry license is good for 5 years from the date of issue. The Wisconsin Department of Justice has a easy to use website that will guide you through the process
Keep Training. Now that you have a license, a whole world awaits! Getting your license was the easy part. Contemplating the need to use your weapon to defend yourself or a loved one is where it gets difficult! 87 percent of individuals who take a concealed carry class never take another course in their life. The body will not go where the mind has not gone first. Therefore, you need to keep training. Training isn't simply shooting. Although, marksmanship will prove to be important in a self defense situation, it is not even close to all there is to your preparedness. Don't worry, Fletcher Arms training program incorporates split second decision making with escaping and avoiding conflict. The only way to ensure survival in a deadly encounter is to avoid it in
Let's Talk Dollars: How much is a Wisconsin Concealed Carry Permit?
The permit itself costs $40 payable via the online application process through the Wisconsin Department of Justice. But realistically, that isn't your only cost. Once you decide to carry, you'll also need a carry gun, holster, gun belt, and more! It may seem like, but don't stress. We are here to help. Fletcher Arms will guide you through the journey. A Wisconsin Concealed Carry class at Fletcher Arms starts at just $100 and lasts approximately 6 hours. We have all of the information, tips and more to get you started and keep you going! If you have your own firearm, you're more than welcome to bring that to class. If you do not, our rentals are available for the class. Fletcher Arms also has "Free Rental Wednesday", a weekly special where the rental fee is waived. This makes finding the right gun for you easy and affordable! Sign up for a Wisconsin Concealed Carry Class with Fletcher Arms by clicking here.
Reciprocity and State Laws
Concealed Carry laws are state laws. It is difficult to keep up with the ever changing laws. At Fletcher Arms we are partners with the USCCA. If you aren't familiar with them, the company is out of West Bend, Wisconsin! They believe in firearms education and training and being responsibly armed. That is why we are great partners. The USCCA offers a FREE App. In that App they keep the individual state laws up to date and available to you with a click! That includes reciprocity. Reciprocity for concealed carry is simply which other states recognize our Wisconsin Concealed Carry license, which allows us to carry in that state. It is very reassuring to have that up to the minute knowledge at your fingertips!
Training is Our Passion: The Fletcher Arms Advantage
After you step through our doors you become family. We are a small, family owned business. Fletcher Arms takes pride in offering individualized customer service. We truly care about you and want you to be happy with your purchases. Our training program is realistic and will meet you where you are. Whether that is Basic Handgun – learning the fundamentals or learning to defend your home in our Home Defense class, or if you've advanced up the ladder to our Defensive Handgun III Class that is entirely in the dark. Our team of instructors will prepare you for a day we hope never comes. Start your training now.
Megan is an owner of Fletcher Arms and is the lead Concealed Carry instructor at Fletcher Arms.  Concealed Carry is simultaneously her favorite and hardest class to teach.
"I am teaching folks the rules and laws of concealed carry. At the end of our short time together, these people are going to be carrying a gun on their bodies in my community with my family. That is a big deal."  Megan is passionate about making sure people understand the gravity of  pointing a weapon at another human being, about the penalty of missing your target, and how to potentially avoid these situations in the first place.  "If we are aware of our surroundings, and paying attention to our intuition, many problematic situations can be completely avoided. I want people to see that the end result matters more than our emotions at the time."
~Megan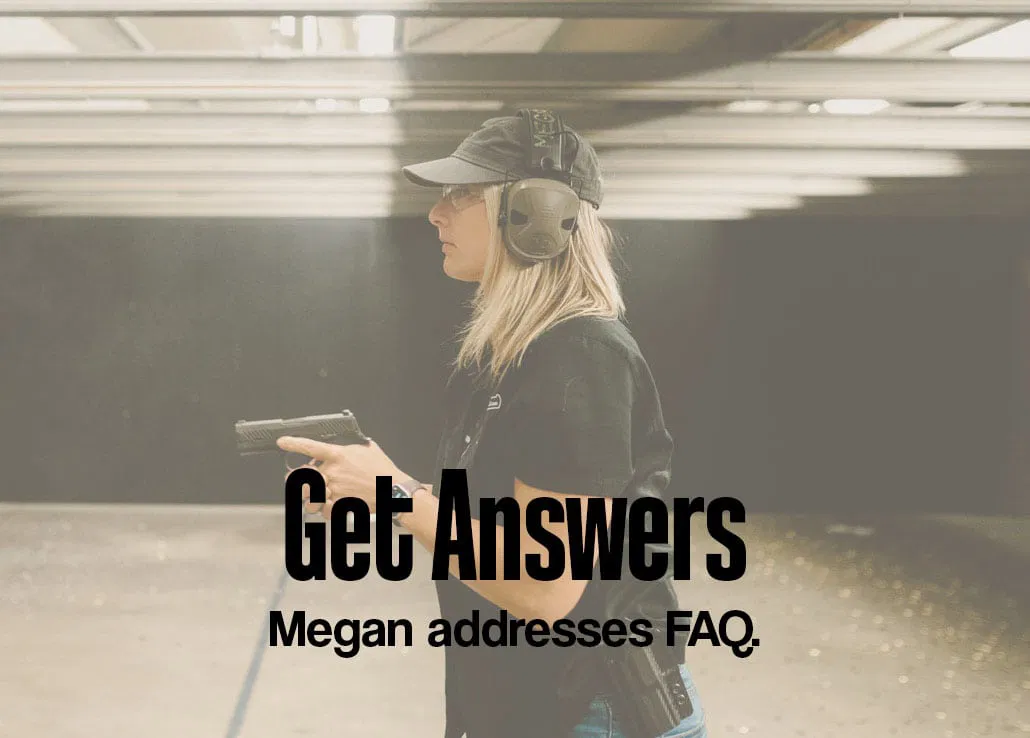 "If you're looking for great instructors Fletcher Arms is the place to find them. You'll enjoy the classes learn new things and find your weaknesses, so you know what to build and improve in future."
"Fletcher Arms has great instructors and every class I've taken I have learned something and also the instructors expose weaknesses that I can now focus on so I can be more effective."
"Megan is an excellent instructor, practical everyday examples that made us think how we would react in those situations. was very impressed."