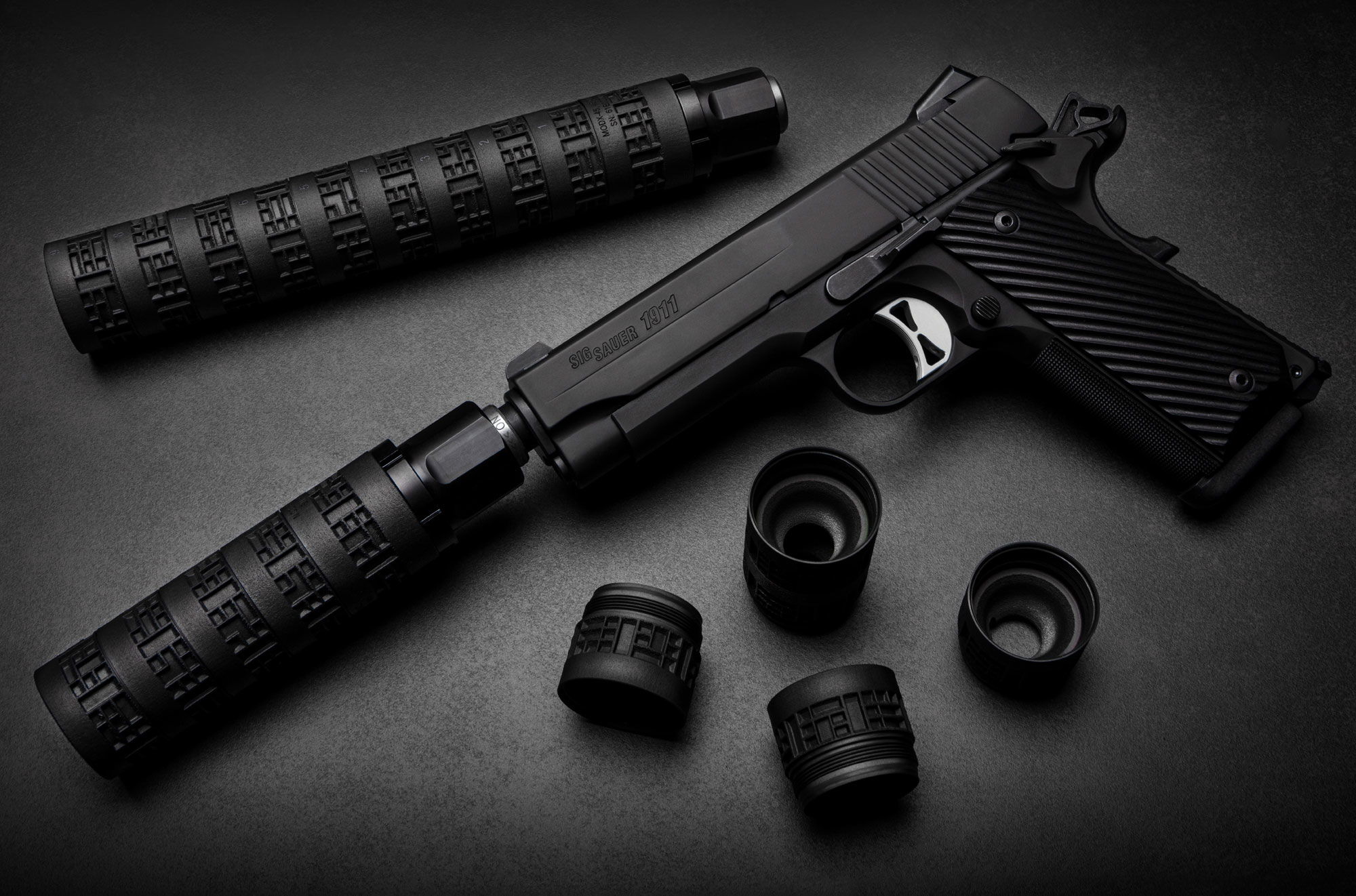 So, you think you want a silencer? Maybe you've heard it called a suppressor, a can, a sound suppressor, or a muffler. Regardless of the name, there are dozens of questions regarding the purchase and possession of a suppressor.
Are suppressors legal?
Yes! They're just part of a category of items restricted by the ATF called NFA items or Class 3 items. Don't be alarmed, at Fletcher Arms we have a great team ready to help with every step of your process!
What's the point of buying a silencer?
Let's start by reassuring you even though it's called a "silencer" it certainly is not silent. You are not going to achieve the movie-quietness of your dreams. It will make your shots less loud- offering a substantial decibel reduction, often times to safe level to go ear protection free! (Below 140 decibels)
Suppressors will also reduce the recoil (the felt kickback from firing your gun), therefore making it more comfortable to shoot, and increasing your stability for follow-up shots. Silencers also increase the overall length of your barrel, therefore increasing your accuracy! With so many great benefits, why doesn't everyone own a silencer?
The answer is simple—it just isn't a simple process to purchase and possess them.
What do I need to know to buy a suppressor?
Once you've decided to purchase a silencer, and you've picked one out, honestly the process has just begun. The next decision you need to make is who or what is going to own the can? There are different entities that can own NFA items (National Firearms Act). The most common ways to own a suppressor is an Individual, a Trust, or a corporation.
Why get a trust?
Since 2016, the necessity and convenience of having a trust has diminished, thus many people ask, "What is the point of having a trust for my suppressors?" The answer is: Flexibility. The big change was that prior to 2016, a trust could own any suppressors, SBR's, and machine guns, and fingerprints and photographs of the owners weren't required. Now that the rule has changed, each trustee listed on the trust must be fingerprinted, provide photographs and pass a background check.
With a NFA trust, the trust is a "living" entity. It owns the items listed. There are "Trustees" named, and each trustee may have access to and utilize all items named on the trust. The creator of the trust has control and may add and remove trustees at any time. This type of flexibility is fantastic for anyone who is planning to utilize their suppressors for hunting with friends or family, anyone who wants to share their silencer with children or grandchildren, or even if your spouse has ready access to the safe in which you plan to keep your cans. Trusts just provide that flexibility and peace of mind that you are covered.
At Fletcher Arms, we can help make a trust utilizing Silencershop. Our trusts are $130, and we will guide you through the process!  If you're interested in getting a trust, here is the information we will need:
Trust Name. You get to PICK the name of your trust!  Oftentimes, LASTNAME Trust is used or LASTNAME NFA Trust.  Something simple.  But it doesn't have to be!  You can be as creative as you wish!
Trustees. You, as the Settler of the trust, or creator will be a trustee automatically, but you also get to decide who else will need access to your items.  To be a trustee on a trust, we will need the full legal name, and they'll need to be present to sign the trustee acknowledgement in front of a notary.
Beneficiary. A trust will need a beneficiary. A beneficiary is someone who will take care of your affairs in the event of your death. A alternate beneficiary may also be named. The beneficiary need not be present to create the trust.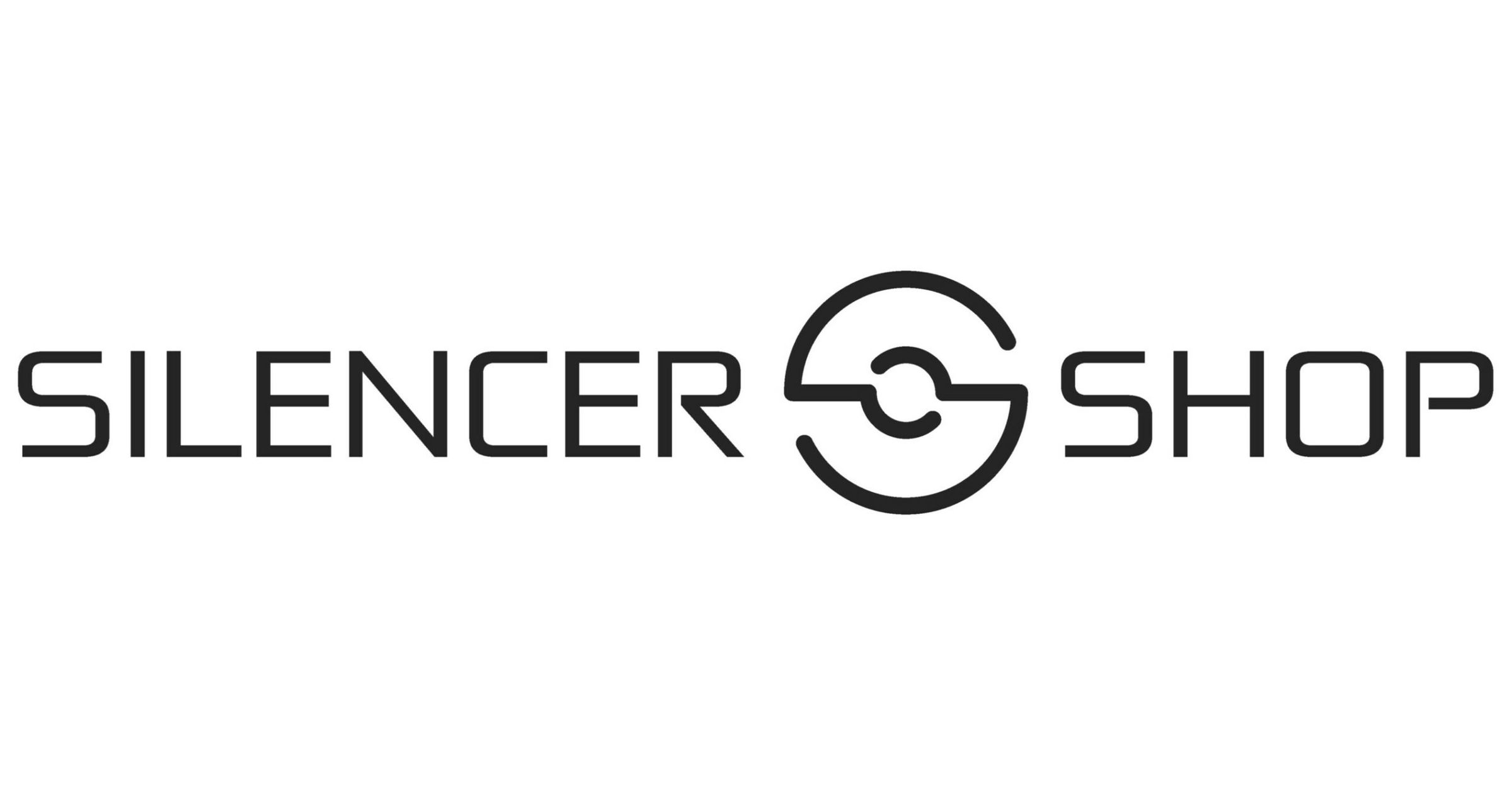 Owning as an Individual
Owning a suppressor as an individual is certainly easier. There are less documents, less signatures, less people required. It is important to note that if purchasing as an individual, YOU must be present anytime the silencer is used. Technically, you should be the only person with any level of access to the items.
How do I purchase a silencer?
Once the trust or no trust decision has been made, it will be time to complete an application or what is called a Form 4. This is the application to transfer a NFA item from a dealer or store to an individual or trust. At Fletcher Arms, we have a couple of options for this process.
Where do I purchase a silencer?
Both Fletcher Arms in Waukesha or Fletcher Arms Lake Country in Pewaukee have a selection of suppressors to fit your needs. You can also purchase online from our online store.
It's all about the E-Forms.
Starting in December of 2021, the ATF brought back electronic filing of the form 4! This was life changing, or at least time changing! The waiting times for paper forms were averaging a staggering 13 months. Now with the electronic system they're averaging 100 days!
What information is needed on the application?
The information is intense. You (and any trustees if you are filing with a trust) will need:
Full Legal Name (and any former names)
Address
Phone Number
Email Address
Date of Birth
Place of Birth
Social Security Number
You (and any trustee if you have them) will also need to submit fingerprints and a passport-like photograph.
How do I use E-Forms?
To file electronically with the ATF, you'll need an ATF E-forms account. It is straight forward, just register here:
You'll need to remember your username, which is the first letter of your first name and the first five letters of your last name and five numbers like jsmith12345. You will then create a four-digit PIN. The username and PIN will be your online signature when its time to submit your application.
Should I use a Kiosk?
Companies like Silencershop have revolutionized the silencer buying process. There are kiosks that will help build your ATF profile and store your information (trust, photograph, fingerprints) for easier subsequent purchases. The silencershop team also review each form to ensure there aren't errors, generally making the process smooth and worry free. Fletcher Arms is Powered by Silencershop and our Lake Country location has a kiosk to utilize.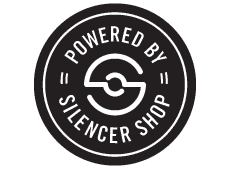 Do I have to engrave things my NFA item?
Engraving is part of the process for an ATF Form 1 - Making a NFA item. This is most common when building your own SBR (short barreled rifle).  If you build your own item, its required that the receiver is engraved with your name and location.
Is there an age requirement to be on a trust?
The National Firearms Act was passed in 1934 to restrict certain items such as silencers, full-auto firearms (machine guns), and short barreled rifles and shotguns.  It requires an additional tax of $200 be paid to the government, an additional background check is conducted by the FBI, and the Chief Law Enforcement Office of your area is notified of your purchase.
Companies like Silencershop have revolutionized the silencer buying process. There are kiosks that will help build your ATF profile and store your information (trust, photograph, fingerprints) for easier subsequent purchases.  The Silencershop team also review each form to ensure there aren't errors, generally making the process smooth and worry free. Fletcher Arms is Powered by Silencershop and our Lake Country location has a kiosk to utilize.
What are the current waiting times?
Currently, if you utilize e-forms, waiting times are hovering around 90 days.  This is always subject to change; however it is incredible compared to just last year when paper forms were all there were and waiting times were 12-15 months!
Can the ATF come into my house whenever they want?
No. The Fourth Amendment rocks. They need probable cause to show up at your house. Here's a great read regarding this!
Things to Know About Using Our Kiosk
It May Take Longer. Because the Silencershop team builds the form, it may take a couple of days from the time of purchase until your form is ready for certification.
You Will Need an App. Silencershop requires you to have their app to take your photograph. There are things like QR Codes, passwords, log in information and more. If you're using the Kiosk, you should be semi savvy with technology or at least patient.
You will want to buy more. Because you went through the process once, and now your information is right there in the app, any subsequent purchases are easy!
Be certain your email address for Silencershop is the same you use for your ATF e-forms account.  This is your online signature; they need to match.
What does it cost to buy a suppressor?
Suppressors range in price from a couple hundred dollars to well over one thousand.  It is imperative that you do some research to know what you're looking for, or head to Fletcher Arms and the friendly staff will guide you to get what exactly what you need!
Other fees include:
$200 Tax Stamp - This is per item. Each serial number you purchase will require its own individual Form 4, and its own tax stamp, which costs $200.
$130 Trust - At Fletcher Arms trusts are $130. This is a one-time fee and your trust is forever!
$150 Transfer Fee - If you purchase online through anyone except Silencershop, there will be a fee to transfer the suppressor into Fletcher Arms. This fee covers receiving, storing and completing the paperwork. Fletcher Arms can order most suppressors for you, completely avoiding the fee. Any Silencershop orders do not have a fee, as Fletcher Arms is Powered by Silencershop! Fletcher Arms Platinum Members get all transfer fees for 50%! With all of the amazing benefits, you should join now!
What documentation do you need to have with your suppressor?
What If I Don't Want to Use the Kiosk?
When utilizing your silencer, you should always have the following (electronic copies are acceptable):
A copy of your approved form/ tax stamp. Keep the original in a safe location.
Your Photo Identification
If you utilized a trust, you should have a copy of your trust with you as well.
No sweat!  If the kiosk doesn't sound like your cup of tea, you'll just need to be manually fingerprinted. This is free at Fletcher Arms, you'll just need an appointment with Megan. We fingerprint you (and any trustees you may have) and send it right in to the ATF.
When do you need to provide your documentation?
Technically only ATF agents should be asking for your forms or tax stamps, however its highly recommended that you comply with any law enforcement officer asking.  However, ranges shouldn't require proof of your approval. Fletcher Arms will never ask to see your forms!
Do you have specifc questions? Reach Out to us!
How will I know when I'm approved?
Paper Form - The store where you purchased will receive your tax stamp in the mail. They will contact you when you can come pick up your silencer.
E-Form - You and the store will receive an email when your application is approved.  The store will contact you to come in and pick up your suppressor.
What do I do if I lose my trust?
If you ever purchase from Fletcher Arms, rest assured, we have your trust on file and can get you a copy!
Review of Purchasing a Silencer:
Pick out a Suppressor
Decide Trust or Individual
Decide Kiosk or No Kiosk
Register for an E-Forms Account
Submit Application
Wait (AND SHOOT Your silencer at Fletcher Arms)
Take home upon approval!